e-learning > Herramienta de autor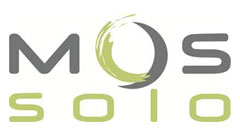 MOS Solo
MOS MindOnSite
6161
pts
Ficha " benchmark "
- ventajas e inconvenientes
- posicionamiento tarifario
- nivel de I+D de la aplicación
- calidad del soporte
- número de días de formación
- facilidad de manejo
+ todos los índices de la ficha light
Visualizar la ficha benchmark
Descripción
MOS Solo is a free and easy-to-use content authoring tool and content editor that combines a broad set of functionalities and the possibility of creating enriched pedagogical content.

MOS Solo lets you create and edit SCORM 2004 compatible, rich and interactive eLearning modules of professional quality.
The content creation (eLearning, presentations, questionnaires, evaluations) is done offline and locally; importing various media folders, office documents and other SCORM content is as easy as can be. Once created, the content can be uploaded into a SCORM 2004 compatible LMS / LCMS platform. MOS Solo is also a style editor that lets you to modify the look and feel of a course (images, colors, objects, window size), to change the navigation buttons and sliders, and to create multilingual styles with the possibility of adding your own languages. A new version of MOS Solo is released twice year.

MOS Solo is downloadable from www.mindonsite.com free of charge.

Dónde comprar este software?